To say that I have a major girl crush on Karri would be an understatement. I'm not sure if she knows this yet, but I want her to be my friend. I think she is absolutely BEYOND fabulous and I was thrilled to death when she asked me to shoot her wedding.
See, Karri was the most perfect bride a photographer could ask for. Her eyes tell you exactly how she's feeling. Her face is so incredibly expressive. And her laugh is the most infectious I'd ever heard. It's deep and all encompassing and you can't help but laugh with her. Really, the most perfect bride.
And Doug, he's the quiet calm next her rambunctious. He's tall and steady. And so madly and completely in love with this vivacious woman. But the calm, I think it wears off on her.
I called her a few days before the wedding to run over some final details. She told me she'd lost her engagement ring, at Costco. And while my stomach absolutely fell for her, she told me that it only further reinforced the reasons that she was marrying Doug. He was the calm to her freaked out frenzy. And then, she was calm.
There were hiccups through the day. And Karri never once wrapped herself into a tizzy. Cool, calm and collected. And every once in a while she would look up and say "I get to marry Doug today!" Because that was all that mattered.
Karri & Doug – I absolutely adore the two of you. And I can't imagine a better match for either of you. As I was editing through the images, I remembered how I felt when I saw the two of you staring at each other all googly eyed and madly in love. And I got a little heart flutter. I could not be more touched by the love and erection and respect that you give to each other and to every single person that enters your life. What you share is so special, incredibly unique and absolutely beautiful. Thank you so much for choosing me to document this absolutely amazing day. Knowing the two of you has made me a better person, a better wife and a better photographer.
I met Karri at the Marriott in Pasadena to finish up the getting ready. When I arrived, she was taking a look over her vows.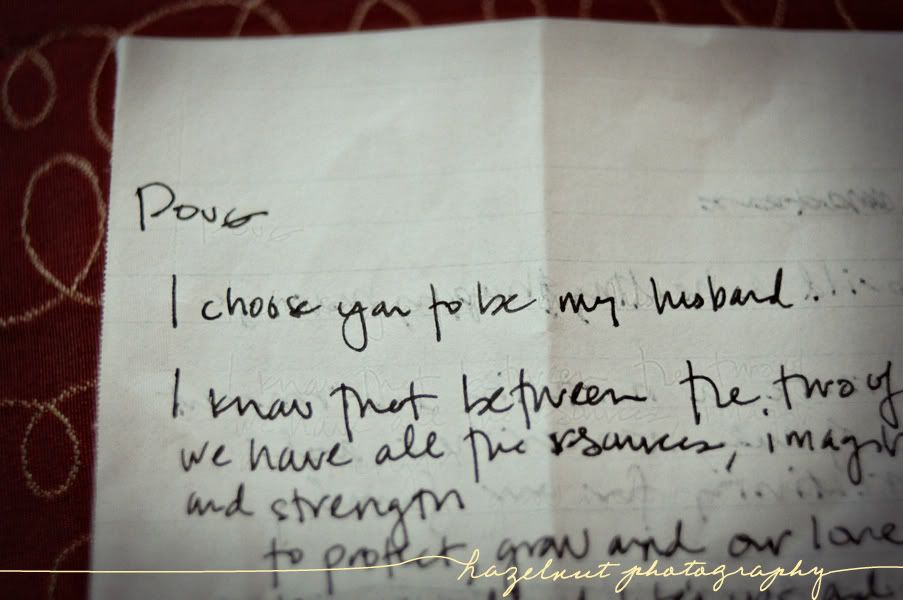 Karri brought along a length of Russian netting and her hair stylists fashioned it into a birdcage veil.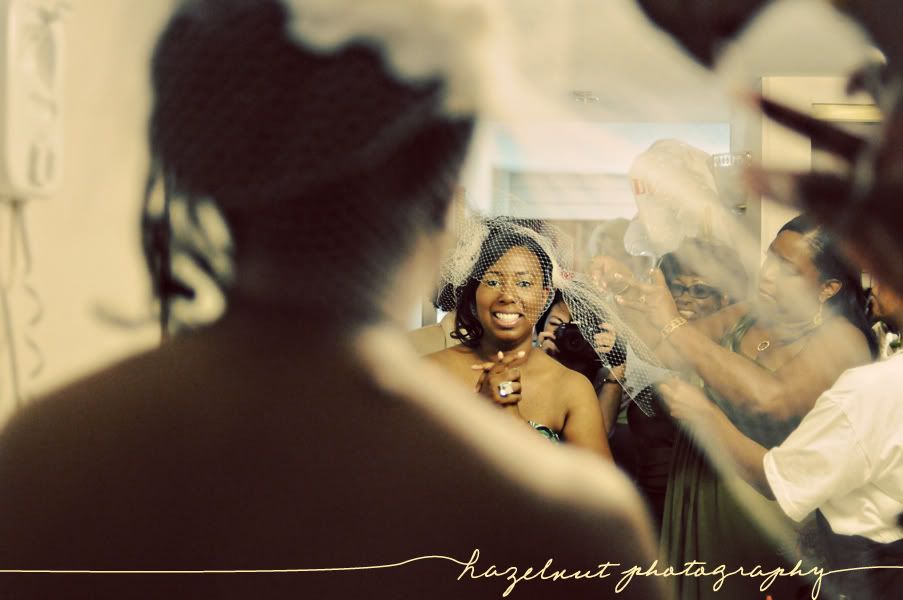 While I was with Karri, Chris was with the guys.
Karri left no detail untouched. Every single aspect of the wedding was intentional.
Kerim from My Wedding Blooms really outdid himself. Everything was stunning!
Chris caught one of the ring bearers watching the guests arrive.
Karri & Doug were married at the Villa del Sol d'Oro, a venue that I've been DYING to shoot. Thank you Jennifer, you and your staff were incredible!
The floral aisle was a surprise for Karri from Kerim… when she saw it, her mouth dropped!
Karri's father passed late last year. I love the ways she incorporated him into the wedding with the photo and a locket around her bouquet.
The way he looks at her, Ugghhh! So beautiful.
This is possibly my most favorite first kiss image I've ever shot. The way she's going for him and pulling him to her. So fierce. So passionate.
Amanda and her team from In The Now Weddings put all of the details together. They did a fantastic job!
Ohhh, and there's more fabulouslness in slideshow form.