I was driving home on Tuesday from a breakfast meeting when I was absolutely overcome with how amazingly blessed I have been this year. Waves of gratitude rushed over me as I jammed out to Frank Sinatra with my windows down and sunroof open. 2008 has been beyond fantastic for me: I married the love of my life, uncovered my passion and started to do something about it, bought a house and am lucky enough to cozy up next to my hubby covered in sawdust/polyurethane/caulk/paint/whatever-he-did-to-create-our-dream-h ouse-today. It's been a good year and we still have a month to go!
So, as I drove home, knocking on wood that this isn't just a dream that I will soon wake up from, I realized that I need to do something. I needed to give to someone. Now.
So on Wednesday Chris and I headed down to the Los Angeles Regional Food Bank to help prepare for today's feast! There were so many people and I was giddily excited to be working alongside others that were so happy to give back to their community. It was a good day!
Unfortunately, Chris threw a hissy fit when I told him I was going to take my camera with us. So, no pictures of us in our super sexy aprons and extra large green latex gloves. But, we did get a super cool fork/pen to commemorate the volunteer work.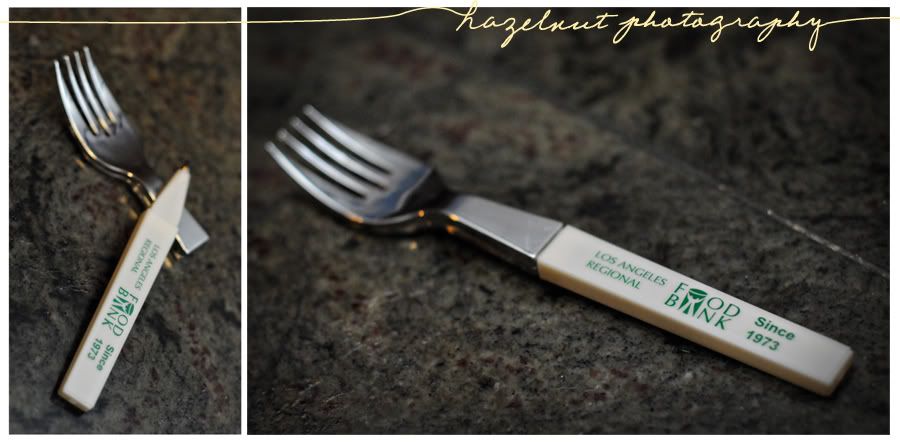 Happy Thanksgiving! Enjoy your many blessings 🙂