Day 6 was our last in Paris before heading to Zurich. A waiter at a creperie had mentioned the Catacombs and Chris was OBSESSED with going. We could NOT leave Paris before going there. And it was the only place we went that I hadn't been before… so I was pretty excited about seeing something brand new.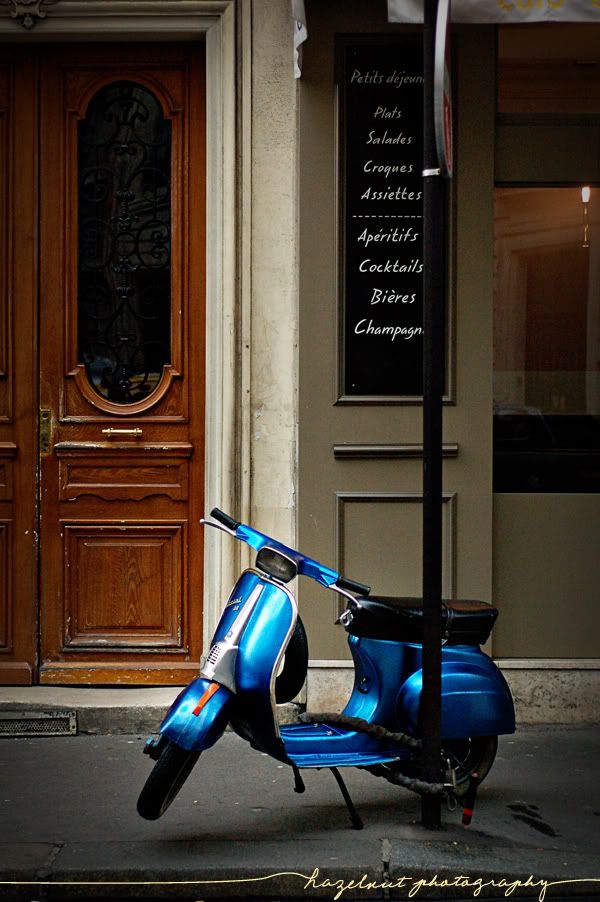 You hike down a teeny tiny circular stairwell for 60 meters. Then walk through the bones of 6 million French people.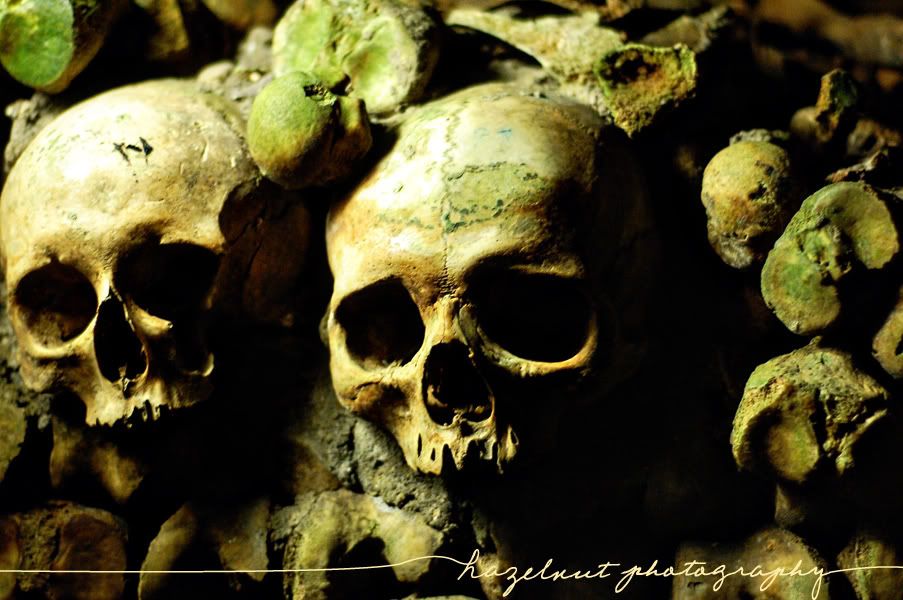 They pulled up all of the graves in Paris because they thought it was the graves making people sick. They filled an abandoned quarry with the bones. They made walls with the skulls and femurs, then piled the rest of the bones behind them.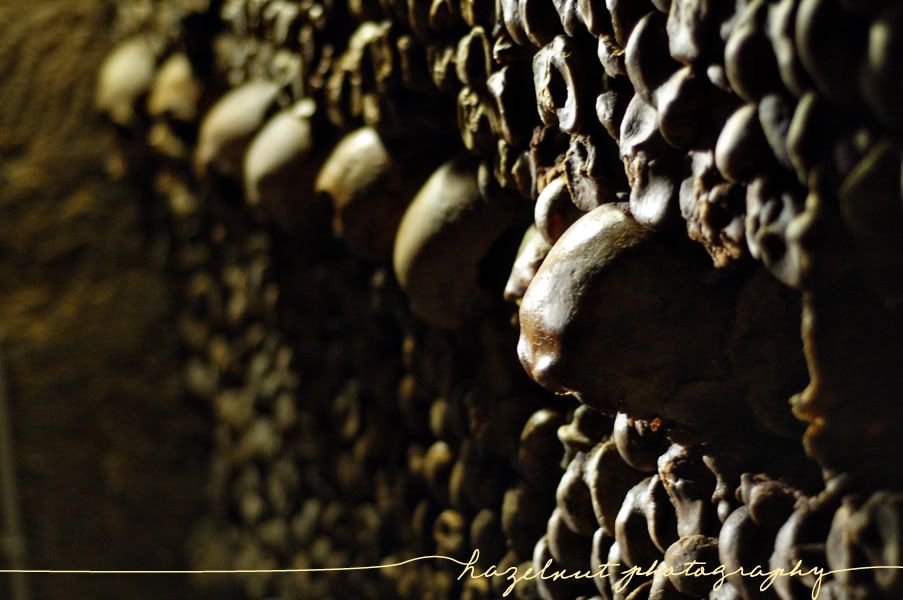 Interesting, no?
So, on to something fresher!
Versailles!
Such a ridiculous, over-the-top and gaudy place.
The following images were beyond odd. Versailles is hosting the work of Jeff Koons. In all of the rooms. It's large. And odd.
We got up bright and early the next day to fly to Zurich. But instead of an early night, we cuddled up with a bottle of wine and a movie. Hey, it was cold outside 🙂