We left Paris super early and flew to Switzerland.
Switzerland is Beautiful! Downtown Zurich is super quaint, with these little cobble stoned streets and shops. I had zero expectations of Zurich… well, I didn't really know what to expect. I would definitely go back.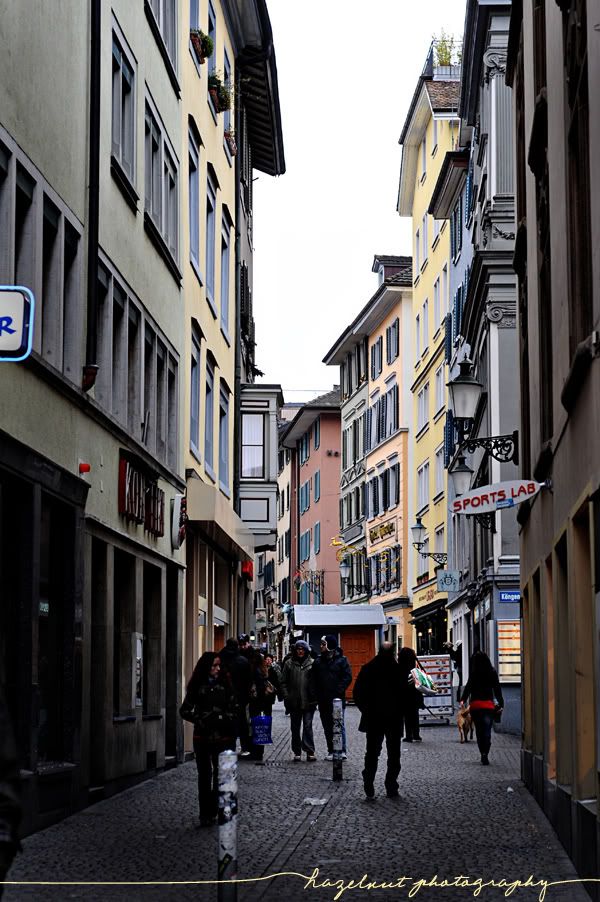 I took this shot with a 50 mm lens. I was nearly on top of him before he flew away!
We spend Christmas Eve on the Top of Zurich. It's a beautiful restaurant on the top of a mountain! You park at the bottom, then hike through the woods up to a train. When the train drops you off, you hike some more to the top of the mountain where (if it had been less foggy) you can see all of Zurich.
The food was AHHHHHMazing. I'm not quite sure what we had, as it's all in German, but it doesn't matter. It was fantastic.
There was entertainment too! A gospel singer from Philadelphia! (how random) She was as good as the food was.
When it's all done, you roll yourself down the mountain, onto the train, and then down to the parking lot. Quite possibly, the most amazing Christmas Eve to date.
On Christmas day we had big plans to wake up early and ski in the Alps. Not too early though, we thought we'd let our bodies wake us up. (Bad choice) At 2 pm we rolled over to realize that the day was nearly over and that we'd missed any opportunity to ski! And since everything was closed, we curled up with some movies, cheese and a bottle of wine! Not a bad way to spend a Christmas day!