I don't really remember the last time I used my "real" camera for personal shooting. It's heavy, it's big, I don't take it out of the house with me unless I'm working. I wish I was better about this. I have point & shoot cameras, but I never seem to remember to bring them with me. Honestly, I don't even know how to make it work. I always end up trying to hard and either turning it off or rendering it non functional. And my poor little film cameras barely make it out of my office. But my iPhone is never out of reach. Ever. It's probably a horribly dependent relationship, but it holds my life. And the camera isn't so bad either. It seems it is my only form of documentation these days. And I use it a lot. Here are a few snippets of what's going on with me lately!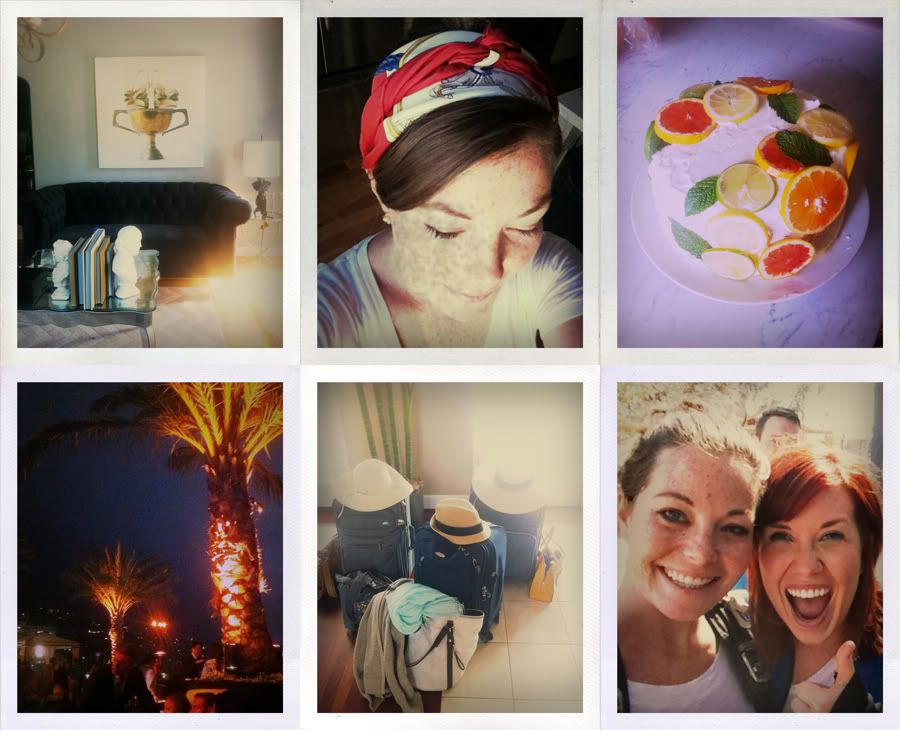 1. I shot some new pieces for my studio. I walk into the room every so often to just stare at it, because I love this one so much.
2. I've had this Hermes scarf sitting in my closet for months, and I didn't know what to do with it! This option wins!
3. Cake. So much good cake. I made it for a pool party, but before it got all the way down the street it had melted, fruit sliding everywhere. Cake disaster. I'm so happy I thought to snap it before we left the house.
4. I attended the InStyle Summer Soiree this week… Diabolina was my date and she wrote a lovely post on it.
5. The Traveling Heart Society went to Santa Cruz and had a glorious few days of relaxation. Incredible & inspiring ladies!
6. My sister, a friend and I went skydiving! It was amazing and incredible and I'm so happy that we went! Chris made a fantastic little video! The part where we're all on the ground, pretending to fall from the sky, makes me giggle every time.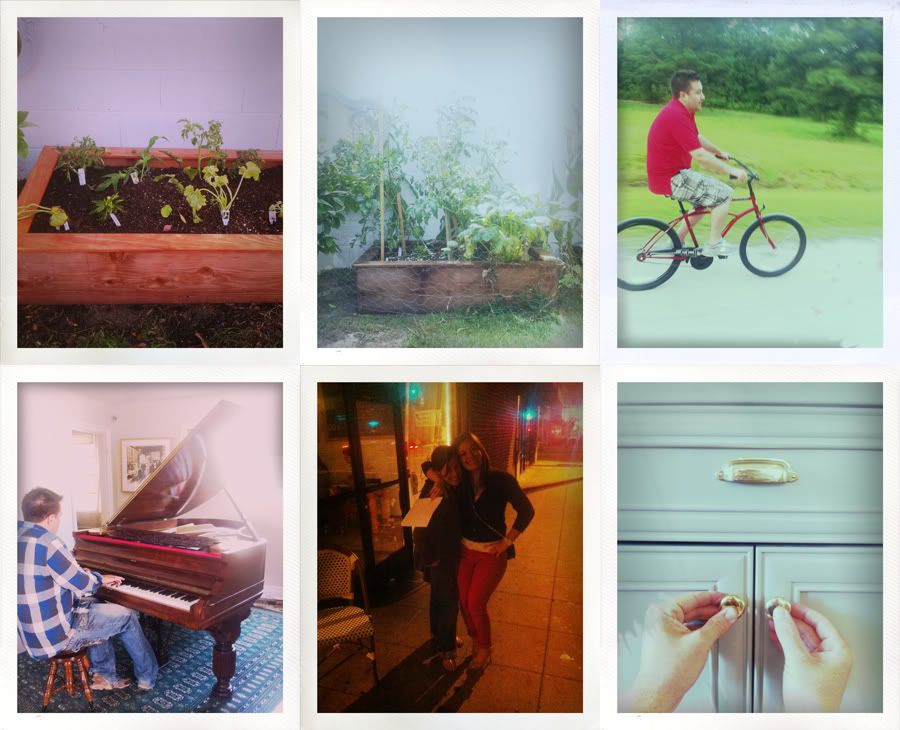 1. In June I planted a garden! I built the raised bed, carefully picked the plants & prayed that at least one tomato would be edible!
2. In August it looks like we might get more than one tomato. Maybe even two! I killed the cucumbers, and the cantaloupes never really took off. The corn fell over, but maybe it will still produce. The tomatoes got early blossom rot and we lost the first round. But we currently have three tomatoes, five squash, two eggplant and one teeny green pepper. Perhaps all is not lost!
3. Chris & I went to my hometown in North Carolina for the Fourth of July… air travel was absolutely disastrous, but the time we spent there was pure joy. Except for the humidity… I don't know how people do that everyday!
4. My in laws got a new piano, so we inherited their old one! It's gorgeous and I love listening to my husband play. I played for many years, but haven't for quite a while now. It's slowly coming back to me. Chris plays by chord & ear, I need sheet music. Two such very different techniques, one outcome.
5. LudoBites. Oh LudoBites. I will forever love you.
6. We're renovating our kitchen. It feels like we have FOREVER been renovating our kitchen. We ripped out the entire kitchen, re plumbed, rewired, took out the walls, ceiling, floors, windows & then started from scratch. This shot was in our hardware stage. When I remember what it looked like before, I can't really believe we lived with it for so long! We're down to just the trim, and I'm hoping that it will be finished before we decide to sell the house in ten years.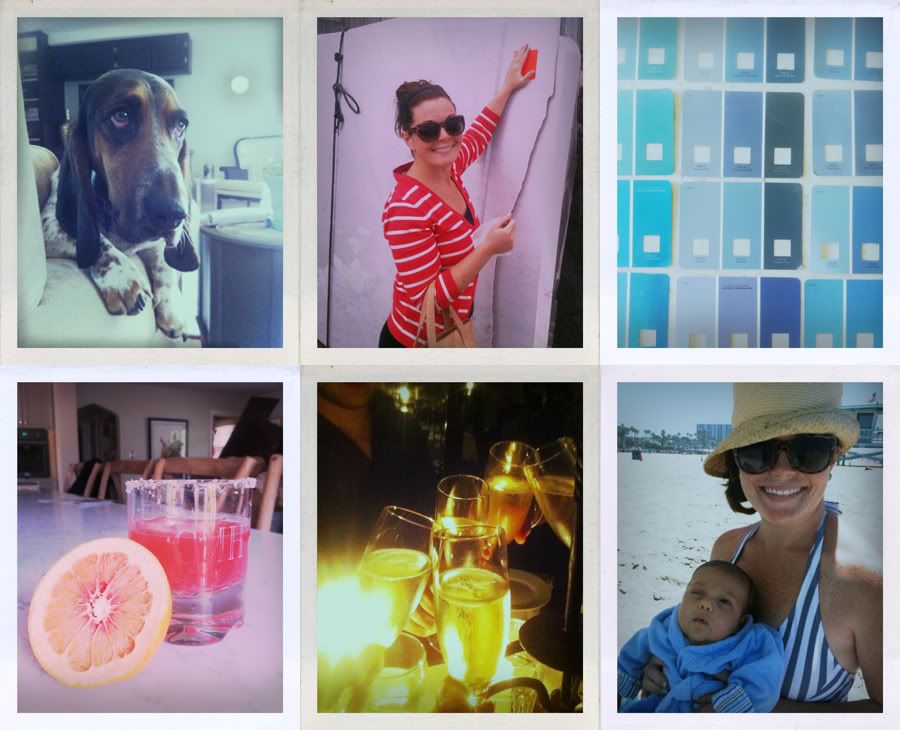 1. Basil Hazel. I never thought I could love a puppy as much as I love him. He's the best cuddler in the world.
2. Marble purchasing day! The process was so awful, it still gives me nightmares.
3. Clearly now the kitchen is nearly finished, I need new projects. Paint choices for the front door!
4. We planted a grapefruit tree two years ago, and this is the first one that made it! I ate half and made a cocktail with the other half. Both were delicious!
5. All family dinners start with a bottle of champagne. It is a glorious tradition. Always important to celebrate the little things.
6. In my seven years in Los Angeles, I can count on one finger the times I've gone to the beach for fun. Turns out, it is quite pleasurable!