After shooting until the wee hours of Day 4, we gave in to sleep for the majority of the day. Absolute and utter exhaustion. But we did make it the Louvre! Just in time for it to close.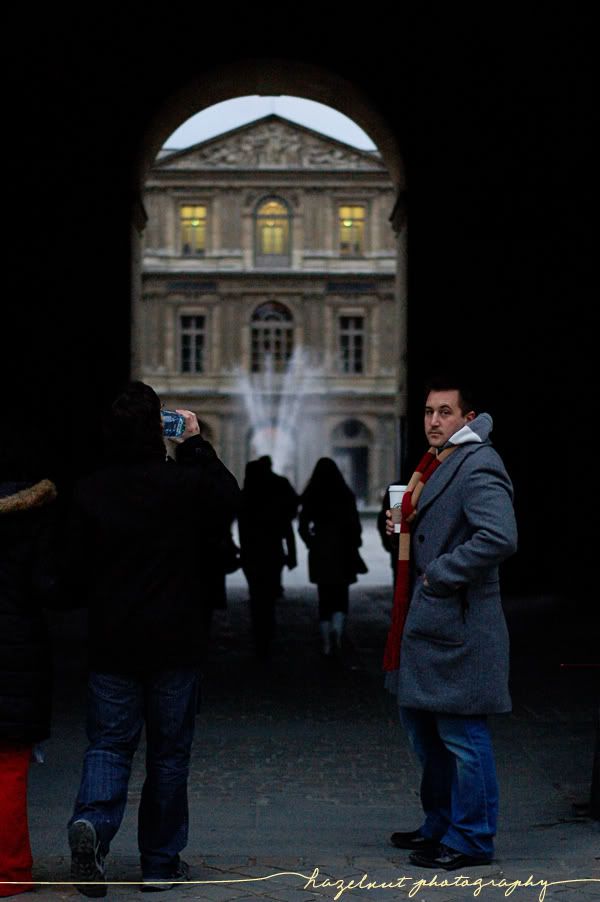 We walked through the Tuileries and down the Champs Elysses for dinner & wine at one resturant, cheese & wine at a second and creme brulee & wine at a third. It was a beautiful and relaxing day.
Day 5 started much as Day 4, but without all the sleeping! We spent most of the day at the Louvre and the Tuileries
This is the only picture of the two of us in Paris. I must must must remember to have more of these taken.
For dinner, we decided to jump on the metro and get off when it felt like a good stop. We decided on Bastille (I think… could be totally wrong on this one though.) Apparently it's the oldest area of Paris… once very Jewish, now very gay. All of the resturants were small and the Parisians piled outside under heaters to watch people walk the cobblestone streets. Probably the best meal that we had – French Onion Soup, Steak Tartar and Creme Brulee. I drool just thinking of it.