I'm BAAACK! I'm back and exhausted! Even on a work trip, Vegas is exhausting. We met people and learned stuff and went to parties and had a freakin' blast. But more on that tomorrow, because I know that Megan & Brodie have been so amazingly patient to get a sneak peek. And because they were so nice and patient, this is going to be a super sized post with a slide show. Wheee!
Megan is a giggler. She giggles and it's adorable. The serious straight face wasn't really an option for us because as soon as she'd get there, the giggles would come back. But, Megan isn't a serious straight face kind of girl, so that would have been silly of us anyway. Brodie is the total balance to Megan's giggles. The strong laughter to her collapsing giggles. He's the perfect counterpart and I think they are going to make an amazing husband and wife team.
They put so much thought into this shoot, from the locations to the props, it all had meaning for them. They met over music and bonded over cake (my kind of people!) So, they brought guitars and cake and we giggled our way through the forest and the cemetery.
Brodie & Megan – I am beyond excited for the music, the cake and the giggles at your wedding 🙂 You two were an absolute pleasure to spend the afternoon with. Thank you for inviting me to play with you!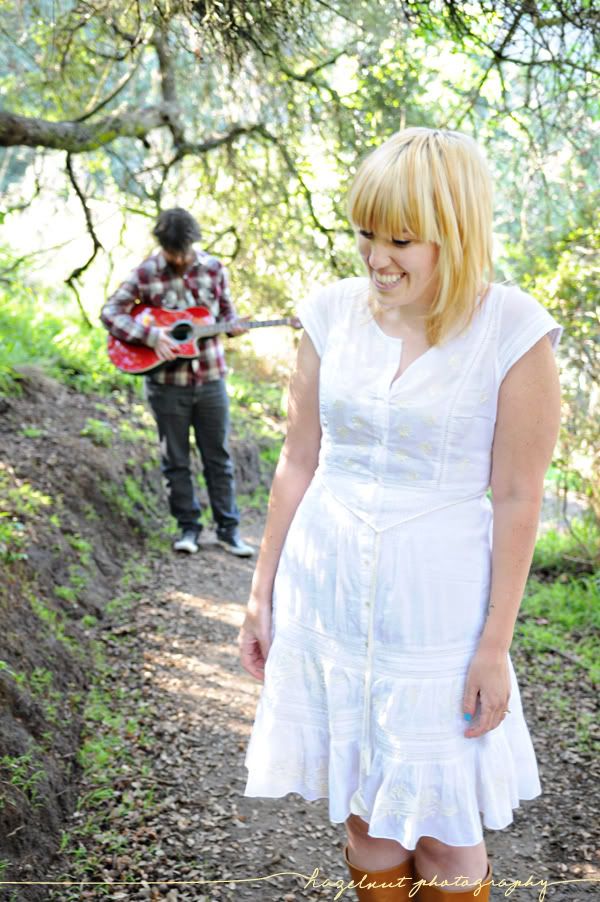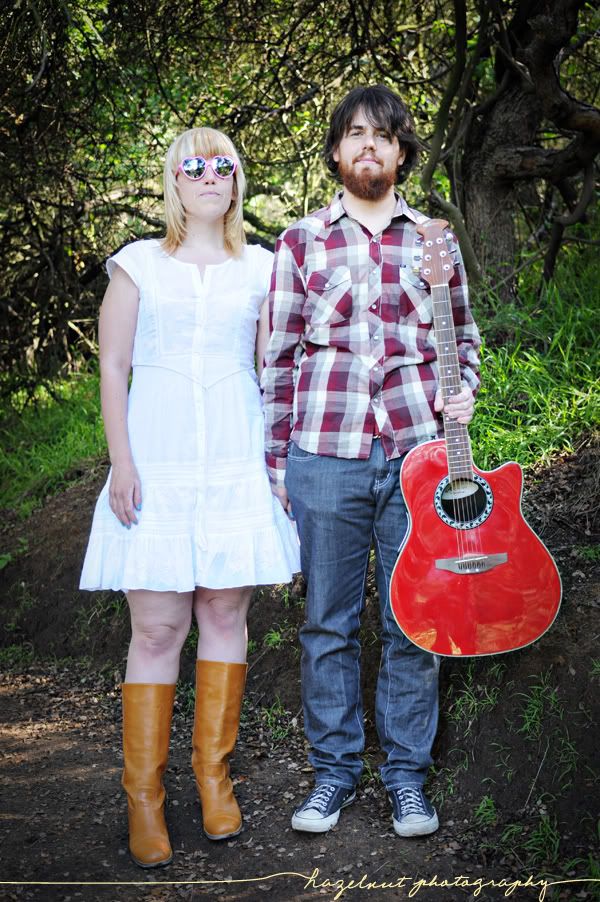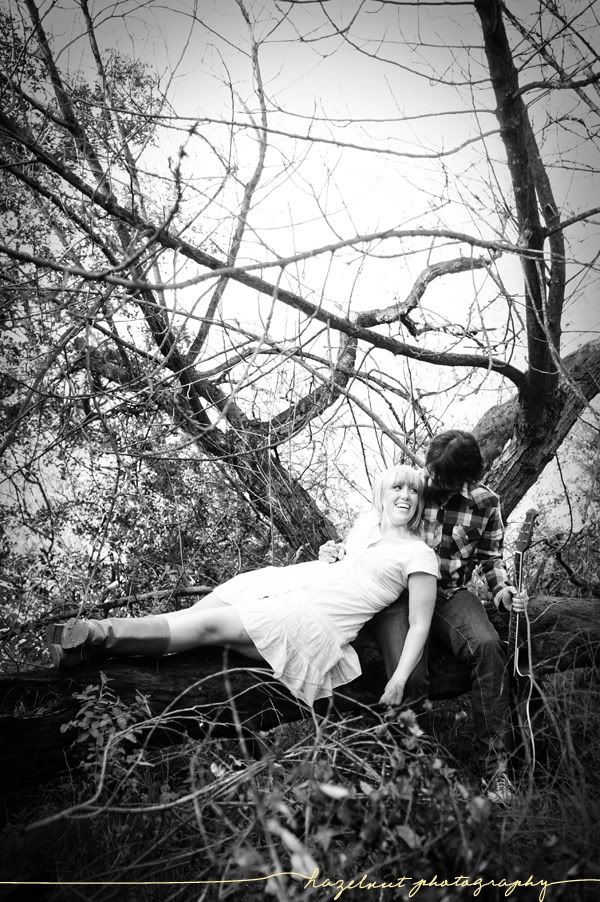 Click here for the slideshow. Which I should do more of, because I LOVE it!